MEMORY CARE
Are you and your family seeking a safe, supportive environment for a beloved senior with dementia or Alzheimer's? COGIR of Turlock offers the expertise—and care—to support your loved one. Our highly skilled and empathetic staff are integral in creating a warm, welcoming and safe environment tailored to each individual.
THE SUPPORT OF A LOVING ENVIRONMENT
For seniors with memory issues, we believe that family makes all of the difference. That's why we partner with family members to get a deep sense of life history, familiarity and personal preferences. Our staff gets to know their seniors and use this knowledge to individualize communication, redirect behaviors and reinforce safety, comfort and a sense of well-being. This close partnership with family, daily caregivers and physicians and nurses is integral to the well-being of your loved one.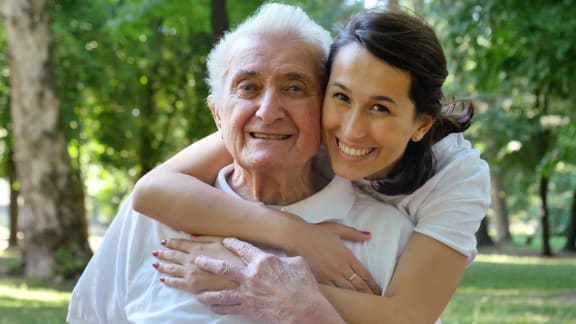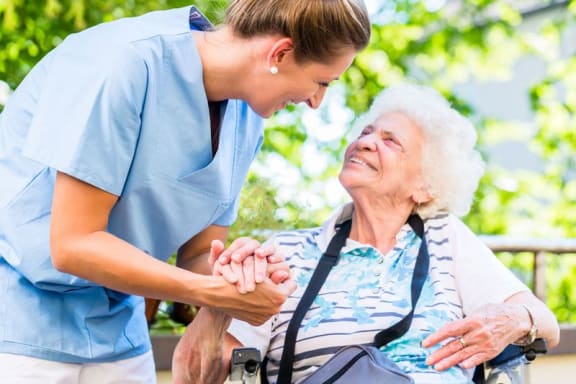 THE COMFORTS OF BELONGING. THE SAFETY OF CARE.
From the choice of a wide variety of balanced menus to opportunities for appropriate outings and activities, we help our Assisted Living seniors stay busy, engaged and safe. Our staff will work with the resident, physician or on-site nurse and family to choose the right enrichment activities like:

PHYSICAL FITNESS
Pool-fitness/swimming, yoga and tai-chi, walking clubs
LEISURE
bridge, puzzles, billiards, lawn-bowling, movies

LEARNING
library, computer/internet lessons, film study, cultural outings

THE ARTS
Choir, painting, drawing
Because every resident is unique, we offer a range of services
from occasional assistance to comprehensive support.